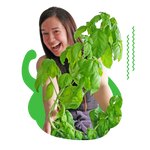 happy growing
Get to Know SucSeed
At SucSeed, we're in the business of growth... of people AND plants. Based in St. John's, Newfoundland & Labrador, SucSeed aims to tackle food insecurity by helping people grow fresh produce at home, in the classroom, and in the community. We do this through educational programs, selling grow gardens and fostering key program partnerships.
Meet SucSeed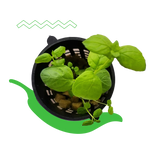 store
Our Grow Gardens
Our indoor Grow Gardens empower you to grow fresh food, year-round, without the need for soil or sunlight. From hot peppers and lettuce to basil and microgreens, SucSeed's hands-on and easy to use Grow Gardens will turn any thumb green! Get yours today and join the thousands of new gardeners in schools, community centres, retirement complexes and homes across the country.


Buy Your Grow Garden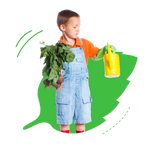 EDUCATION
Growing Young Minds
We've empowered more than 1,500 educators to use SucSeed Grow Gardens, teaching 35,000+ students about food sustainability. We help bring hydroponics into the classroom and teach students of all ages the importance of agriculture, healthy living and the environment. Hydroponic gardens allow teachers to facilitate inquiry-based learning and teach students of all ages the importance of sustainable agriculture.


Learn More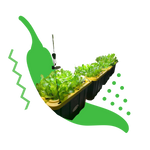 growing fast
SucSeed Community
We partner with community groups, private businesses and students to get the world growing. SucSeed partnered with the First Nations Regional Adult Education Centre in Kahnawake to get the community growing fresh produce, Stella's Circle to create a grow lab to experiment with growing different types of produce hydroponically and has partnered with the Ulnooweg foundation to provide every school in Labrador with SucSeed hydroponic kits in 2023. Do you want to get your community growing? We would love to be a part of it! 

Get in Touch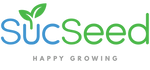 Forms and Grants
Teacher Tools
Teachers do so much for our children, so want to make getting classrooms tools as easy as possible. We have collected grants that will help get your class growing and are easy to complete.


Learn More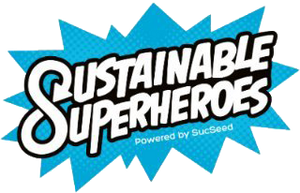 The Sustainable Superheroes program
teaches children in grades 3-6 about the
UN's Global Goals and how they can become more 
environmentally and socially conscious!
Where are we SucSeeding?
Over 25,000 students across Canada are growing with their SucSeed Gardens.
Find out where they are!
media coverage
In The News
testimonials
What Our Customers Are Saying
0

I think your gardens are phenomenal and a great approach to instilling healthier dietary behaviours in young children.

Nicole

0

What a fun little way to work on my green thumb! It was a wonderful way to bring a little life into my kitchen.

Sara

0

I've purchased several micro garden products over the years and this is the first one that's actually grown! The instructions were simple and the results were quick.

Hannah
lettuce connect
Reach Out to the SucSeed Team
Connect with us on Instagram, Facebook or Twitter.